Interaction & Visual Designer
Location: Eindhoven and remote | Contract: Full-time
At Bankai we believe in diversity of minds to create solutions that work best for every perspective. Are you the designer we need to help us create the most innovative and intuitive digital experiences?
Do you want to create all sorts of applications and make them look awesome?

Are you able to determine what people want and need related to a specific product or market?

Do you love validating and co-creating your flows and designs with actual end users?

Do you know how to make Dribbble shots that actually work in a commercial world?

Do you know what makes an application fun and easy to use?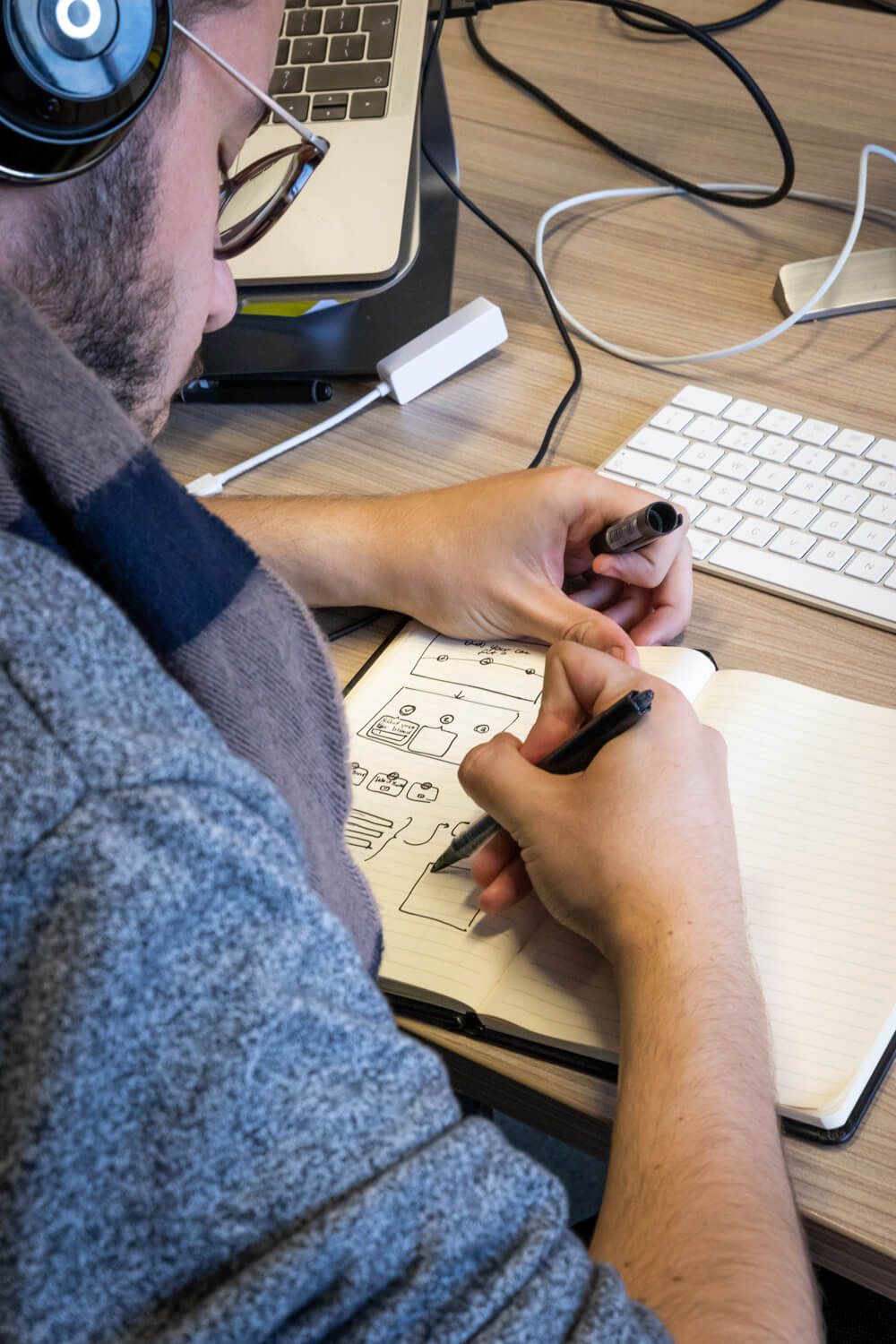 What we offer
Together with the rest of Bankai you will build user experiences ranging from web-apps to native mobile apps. For all devices, for all kinds of users.
The work that we do varies from high tech business-to-employee applications to consumer apps. This means you will work in complex domains such as high-tech (micro-chips and automotive) and current sociological developments (circular economics and climate change), but also in consumer oriented teams (e-commerce platforms, campaigns and product configurators). Besides offering you a nice salary and fringe benefits, you have the chance to join a great team of highly skilled people to work with.
The Bankai culture
You will feel at home in our team if you are looking for a place in which you:
Are accepted for who you are. Be yourself, be weird.

Work with high quality standards while having a laugh.

Want to experience a strong focus on developing your professional skills.

Work in a beautiful office, near the city center of Eindhoven, with great public transport connections.

Enjoy a company lunch every day.
What we seek in you
Someone who is excited about what they do. Everyone at Bankai is passionate about what we do and this is what we look for in others too.

Craziness (in a good way). Oscar Levent once said "There's a fine line between genius and insanity. I have erased this line." And that's what we need, crazy people 😉.

Visual problem solver. You need to have the ability to understand customer problems, and communicate the solution in a visually beautiful and easy to understand way.

A good eye for amazing and pixel perfect work. We don't sell ugly stuff, even though we all agree that function should always go before beauty.

Iteration is your middle name. You understand that there are multiple ways to communicate the same thing, and that there are multiple solutions via which users can interact with an application to complete a certain task.

Owner of multiple styles. Ideally you are able to create a beautiful dashboard UI just as easily as a consumer product campaign page.

An opinion. We expect you to be able to argue why you think a particular solution is best. We don't accept: "I don't know, we should usability test this" :).

A team player and problem solver. At Bankai we co-create. Each and every day we create, so all ideas are welcome. If you have a flair for the creative side of things, please show us.

Great communication skills and speak decent Dutch and English. You will be discussing complex subjects with data-scientists, developers, designers, end users and clients. You will also be required to document your work using clear and easy to understand language. So yeah… You will be required to talk and write and stuff.
Some nice to haves
It would be great if you tick of some of the following boxes:
A profound love for Figma.

Motion design skills. We love micro-interactions and useful animations. If you could help us with that, we'd really appreciate it.

Good understanding of component based design systems.

Have a sense of creative exploration. You like to think about what can be done with new and existing technologies or thinks about design possibilities.

Understanding of HTML, CSS, JS.

Other cool stuff that we do not know about.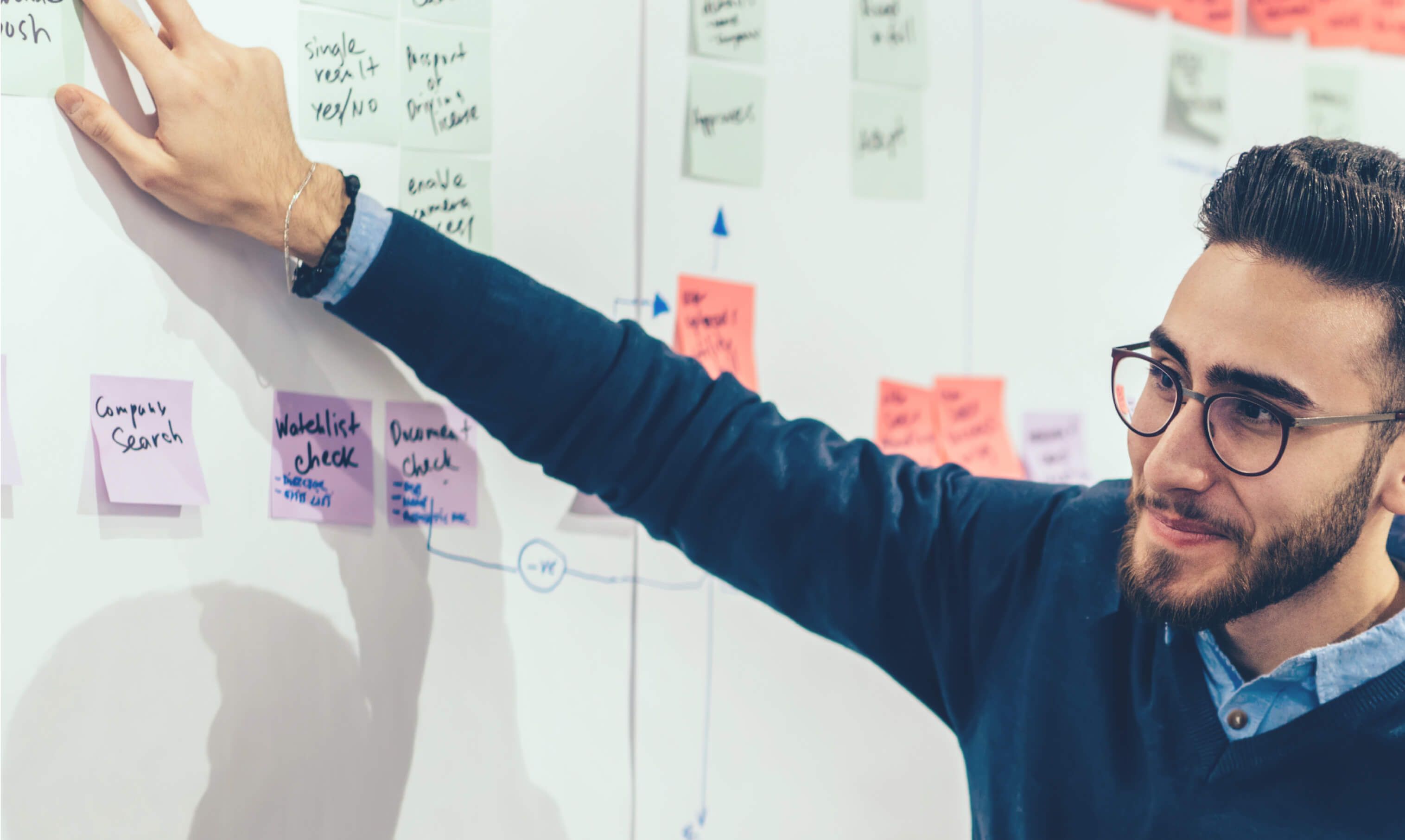 Interested? Apply now!
Please fill in the below application form and we will contact you shortly.